Interview with Rami Parient – Cyberwrite's Chief Data Scientist on the move from Insurance CRO to the startup world.
Interview with Rami Parient - from insurance CRO to a startup leader.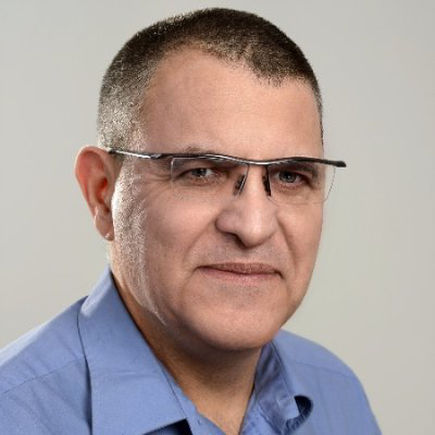 After over 20 years in the insurance industry as CRO and Chief Actuary – Rami, Cyberwrite's chief data scientist, moved to a startup! We interviewed him about his transition and what it actually means for him.
Q: Let's start with some background. What can you tell us about yourself?
A: I have been a statistician and an actuary most of my professional life. Early on in my career, I was teaching statistics at a university and I was recruited to work at HIG (Hachshara Insurance Group). After a couple of years in the company, I was promoted to be Chief non-life actuary at age of 32. It was a big responsibility and I spent 15 years in the role while the company's revenue and profit grew dramatically over the years. Finally, in 2012 I was named Group Chief Risk officer and spent 5 years fulfilling the role. During those years I was also supporting innovation efforts and was in charge of the risk aspects of different investment done by the group.  I was also in charge of some of our Reinsurance relationships in Europe.
Q: Sounds like a great career. What made you choose a startup position as opposed to another c-level role?
A: At the end of 2016 it was time for me to move on. I had several options for roles in large insurance companies. But one day I got a phone call from the CEO of Cyberwrite, asking to meet for lunch. We met and he presented to me with an interesting proposal – to lead the data-science efforts of Cyberwrite, a company which just graduated from 500startups and Plug&Play accelerators and had just several clients in place. He didn't promise a high compensation plan such as those offered by the insurance industry, but he did promise that I will be challenged and will completely leave my comfort zone. And the most important part – it's a hands-on job. I really missed doing the real work and was used to spend most of my day in meeting and discussions. In the beginning, it seemed crazy to go work in a startup. But after several interviews and discussion with my family and friends – I decided to take the leap and dive into the startup's world. I have never looked back since!
Q: Congrats on the move! What is your role at Cyberwrite? 
A: I lead the whole part of the company that deals with analytics and data science. I also take part in the product work since I come from the insurance industry and I understand the way insurance people work and think. It is crucial for a cyber insurance company to have such a person in place since cyber persons are only half of the equation – you need to have insurance people too. My team is in charge of making sense of data collected and to deliver insights that would be helpful for the insurance industry to underwrite cyber policies for small and mid-size companies and for aggregated risk management.  As Warren Buffet just mentioned a week ago, cyber insurance is an unchartered territory. It is our role to make sense out of data and enable insurers to win this market.
Q: What type of technologies and tools do you use?
A: I can't say too much since some of it is confidential, but I can say we use machine learning technology to provide insurers with insights that they would otherwise find hard to get. Our capacity to deliver cyber financial impact estimation for businesses and probability analysis per coverage is first of its kind – and I am very proud of this achievement.
Q: What advice can you provide to other insurance executives that are considering to shift side and dive into the startup ecosystem?
A: It is very personal. I think that the change is great for some and not for others. If you feel the innovation fire burning within you – there is only one way that you can try it and it is by either starting a startup or joining one. Make sure you do something where your contribution is critical to the company and prepare to work crazy hours and in lightspeed. Everything must be agile. If you do it – it will change your life and you will feel 10 years younger!
Q: Cyberwrite was recently awarded Gartner Cool vendor in Insurance for its Cyberprofiling technology. How does that make you feel?
A: It is an exceptional feeling to know that something you build from scratch is recognized by Gartner. The report is focused on companies with combined value to insurance companies and Gartner included only 4 companies this year. They have over a thousand in their database and I think it means a lot.  We had a dinner to celebrate and then went back to work. There was customer delivery the next day. This is the startup life.
Q: Thank you for your time!
A: Thank you.