Nir Perry, CEO of Cyberwrite participated in a Cyber Insurance panel at Advisen
Nir Perry, CEO of Cyberwrite participated in a cyber insurance event by Advisen in San Francisco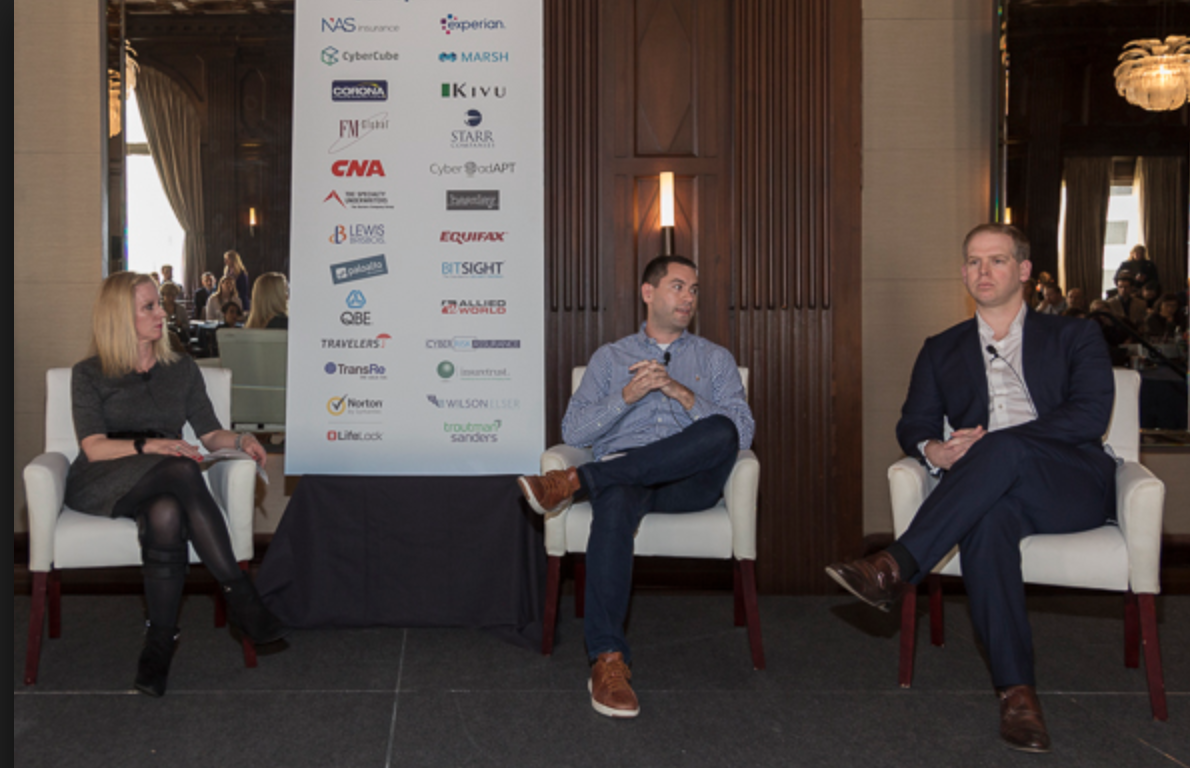 The panel which was discussing the impact of malware on cyber insurance policies was held during the Advisen Cyber Insurance conference in San Francisco, CA.
The panel was chaired by Florence Levy which provides consulting on cyber insurance policies to corporates and Kevin Kirst from Charles River Associates which leaders cyber investigation for fortune 500 companies.

About the Advisen cyber insurance event:
Cyber exposures are expanding at a rapid pace, with a more connected business landscape introducing fundamental threats to businesses of all sizes and shapes. This day and a half conference will outline some of these threats, using recent examples, and ask how businesses should address them, with technology and human capital solutions. How is the insurance market responding? Is there enough cover available in these developing areas of business interruption, contingent business interruption, third-party lawsuits, and systems fail to adequately address buyer's needs?
Cyberwrite appreciates the invitation by Advisen to speak at the event.